Setting Up a New Passport
Setting up a new Passport for a litigant is easy. Use this form to give us information on the litigant and their situation, and we will set it up for you. Follow the step-by-step instructions below on how to fill out the form, or watch our video demonstration here.
If you want to add information to an existing Justice Passport, please read more here.
How to Fill out The Form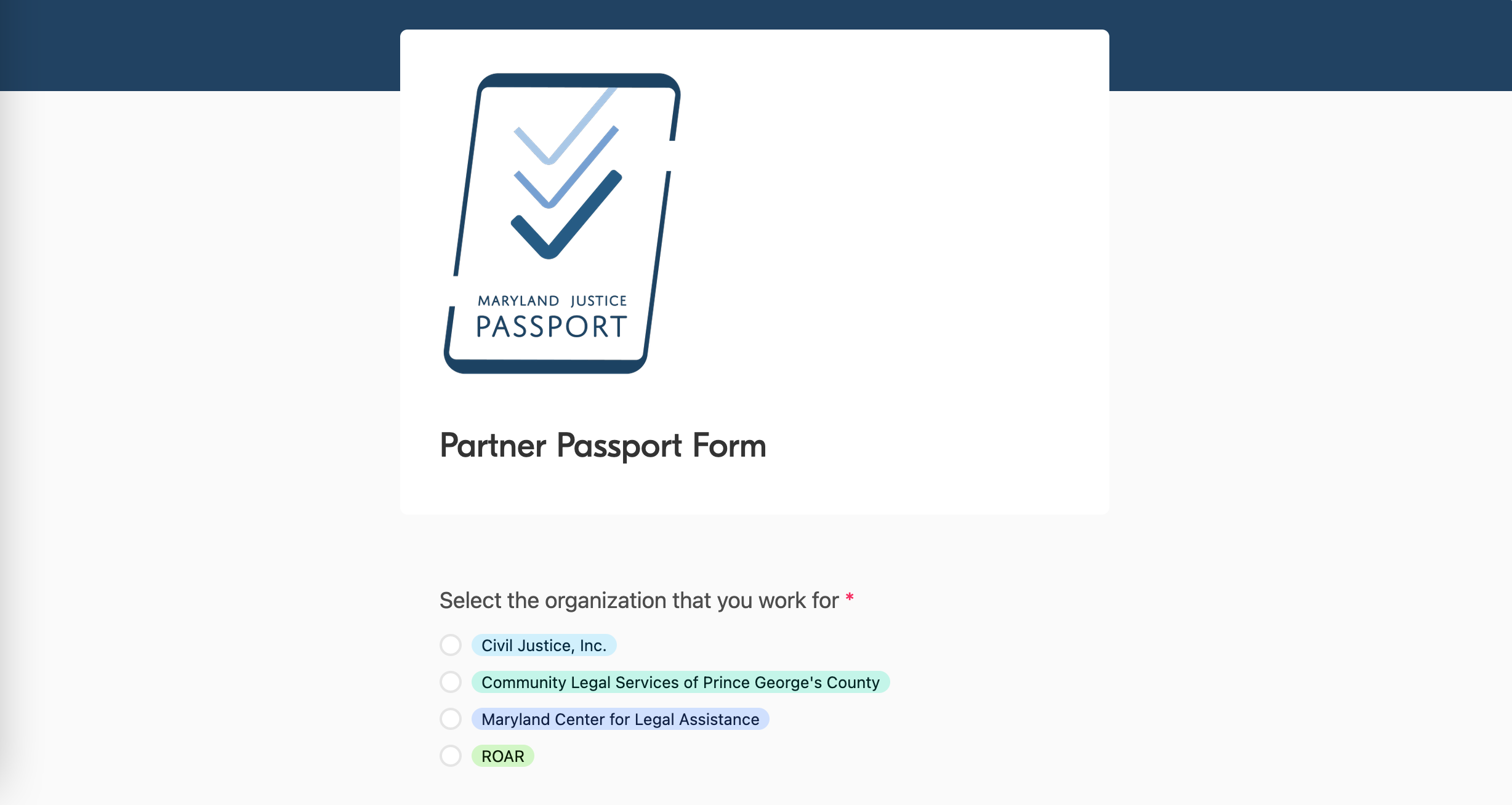 Open up the form

You can find the form here. 
Enter the password given to you during onboarding

Enter your information

Select the organization that you work for
Select your name from the list

Select Set up new Passport
Enter the litigant's information

Email address 
Check "Yes" if the litigant consents to receive text messages and enter their phone number 

Make sure this is a safe email for them to receive Passport setup information

Enter the case summary

Please make sure to include as much information here as possible so that other service providers can get a full picture of the situation

Select referrals

Select the organizations you'd like the litigant to have contact information for
Select as many as they need

Add Details

Check the boxes to add additional relevant information, including:

Documents (unlimited)
Tasks (up to 3)
An event (1 max)

Include feedback for us
Let us know if you have ideas for improving the form. This information will only be seen by our team and not the litigant.
Submit the form. Great Job! Thanks for creating a new passport!
Update the Litigant

Tell the litigant that they will receive an email and text message (if they consented) within 24 hours with instructions on how to log in to their Passport.
You can also refer them to our support articles for litigants.
---
---